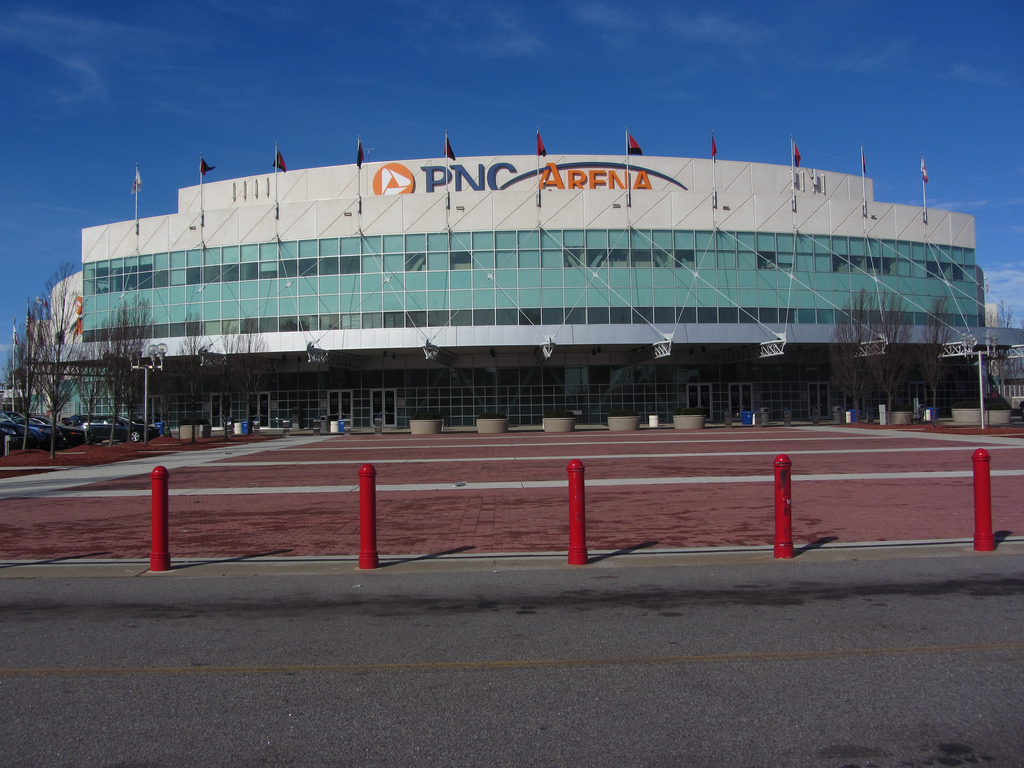 This is PNC Arena, home to the Carolina Hurricanes. Last season, the arena was also home to the worst drawing NHL crowd, as they drew just over 12,000 people on average, a full thousand less than the next worst team in the Arizona Coyotes. On Monday, it was also home to a postponed game that wiped out the Hurricanes' match-up with the Detroit Red Wings. The reason? According to NHL.com, the following was discovered:
The Hurricanes discovered a broken seal on the main compressor that runs the ice chiller at 6 p.m. ET, resulting in the ice temperature rising from the game-time standard of 21 degrees to about 30 degrees, president Don Waddell said. They initially postponed warmups by 30 minutes to fix the seal, which was leaking Freon, but the temperature did not drop quickly enough to allow the game to be played.
In case you're asking the last home game prior to Monday, it was two days prior, when the Hurricanes beat the Sabres in a shootout. As for the problems of the ice, this is something that the people who maintain the arena should have been on top of, seeing as the Hurricanes are the only pro sports tenant in the arena. On any level of hockey, this is poor in terms of teams not doing due diligence to ensure that both teams are playing on a surface that is safe enough, but given that this was an NHL team who failed here, it not only shows a lack of preparation on their part, as well as the arena maintenance crew, but also puts those who traveled into Raleigh from other places out of money and possibly a chance to root on their team.