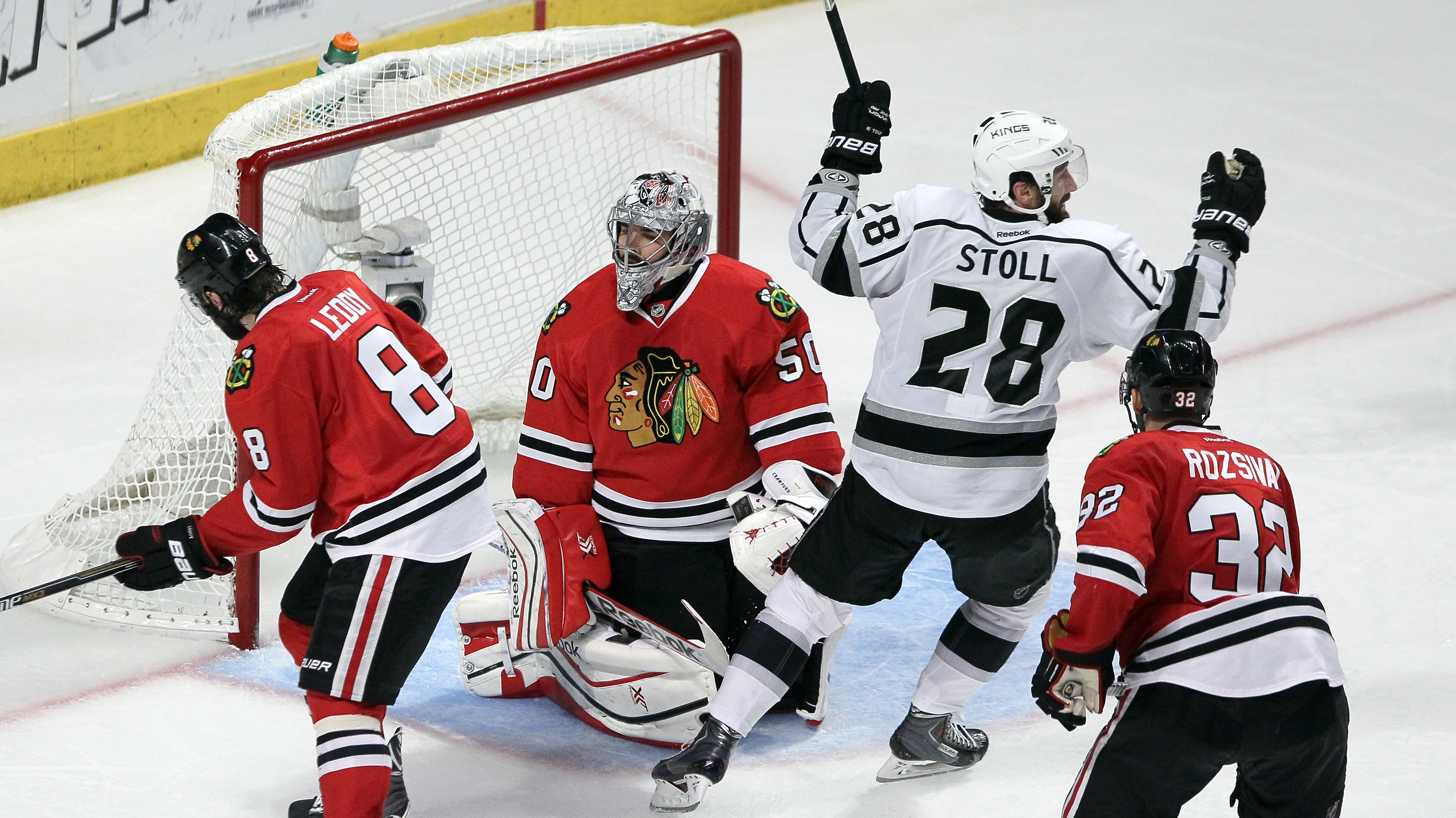 The 2017-18 Chicago Blackhawks were supposed to be having one last shot at competing for the Stanley Cup. Instead, for the first time since Jonathan Toews and Patrick Kane were rookies, they will be watching the playoffs from the comforts of home. So, how did it come to this? Let's open the coroner's notebook.
For every success in the draft (i.e. Toews, Kane, Duncan Keith, Niklas Hjalmarsson, etc.), there were some failures, and none stick out more than the period of 2008 through 2011. In those drafts, they took Kyle Beach (2008), Dylan Olsen (2009), Kevin Hayes (2010), and Phillip Danault and Mark McNeill (2011). Of that group, only Danault even had a decent sniff of playing time with the Blackhawks, and none of them remain with the team. Kevin Hayes didn't even sign with the team, opting to sign with the New York Rangers once he became a CFA in 2014.
Salary cap management. In many ways, tying up money to a core that includes Kane, Toews, Corey Crawford, Keith, and Brent Seabrook can be a good thing when things are going well. When they aren't, well, there are repercussions, and key players such as Dustin Byfuglien, Hjalmarsson, and Artemi Panarin all had to be traded out to get under the cap.
Mortgaging the future for a chance at the Cup. Again, when it pays off, it pays off handsomely, as the trade for Antoine Vermette in 2015 showed. However, the trade for Andrew Ladd in 2016 blew up spectacularly. In both cases, a first round pick was sacrificed, and either or both could have been needed around this time.
Looking at more recent Draft history from 2012 onward, the results are pretty grim. Teuvo Teravainen has put up most of his numbers in a Carolina Hurricanes uniform, Ryan Hartman is now a key piece in Nashville's run this year, and the only other players that are producing at a reasonable clip are Alex DeBrincat and Nick Schmaltz. If you take out Vinnie Hinostroza, the production from that group is even worse.
Corey Crawford was arguably the best player in recent seasons, and when he went down to injury this season, it all but ended their hopes. Anton Forsberg has been terrible, and they've had to resort to a 32-year old rookie named Jeff Glass and J.F. Berube.
The Blackhawks aren't quite in salary cap hell in the same way that the Edmonton Oilers will be soon, but unless they can move Seabrook's contract, their ability to make moves will be limited. Their biggest need is to once again, hit on the draft picks that started their run of excellence from 2009 to 2017, especially in goal. Otherwise, it may look a lot like 2003 all over again.